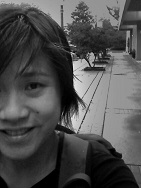 I'm an assistant professor at the Graduate School of Public and International Affairs (GSPIA) at the University of Pittsburgh with a secondary appointment at the Department of Economics. I received my PhD in Social Science at the California Institute of Technology (Caltech) in 2010. Before Caltech I was a computer scientist at Adobe Systems, working on the PDF file technology. Here is a link to my CV.

As an experimental economist in a school of public affairs, I bridge academic research and the day-to-day challenges facing those who provide services to vulnerable populations. My research focuses on three important drivers of service provision: 1) the supply of donated funds and labor (prosocial behavior), 2) the ability for decision makers to aggregate mission-critical information under uncertainty (information aggregation), and 3) the behavior of the population targeted for service. I believe that solutions to real world problems transcend disciplinary boundaries to touch upon universal human motivations. This belief has translated into collaboration with political science, social work, and computer science as well as experiments in the US, India, China, Indonesia, United Arab Emirates, and Afghanistan. My non-experimental work centers on prediction using mobile data.

Twitter and Google Scholar.

Announcements:
2017 GSPIA Intermediate Quantitative Methods Poster Session
Wed Nov 29 from 9am to 12pm (3rd floor of Posvar Hall)
Everybody is welcome!